Click the image below to take a panoramic virtual tour and check out photos taken in and around our campus and facility: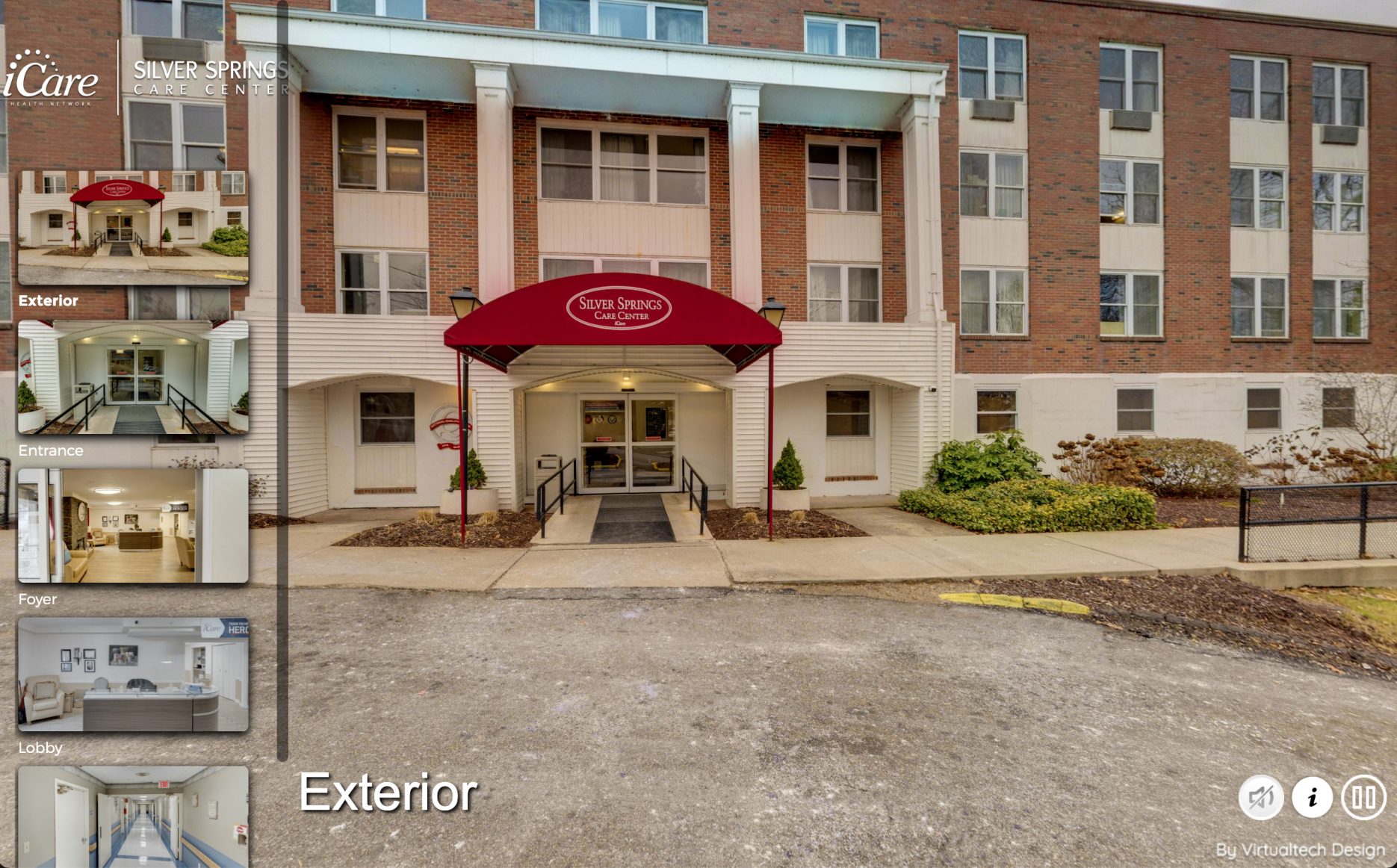 Want to tour Silver Springs in person?
Use the Contact Us page to send us a note or call 860-812-0788 or the care center directly to schedule a tour! 

Our Location
Schedule an appointment and pay us a visit!
Silver Springs Care Center
33 Roy Street Meriden, CT
tel | 203-237-8457
fax | 203-238-9686