Welcome to Silver Springs Care Center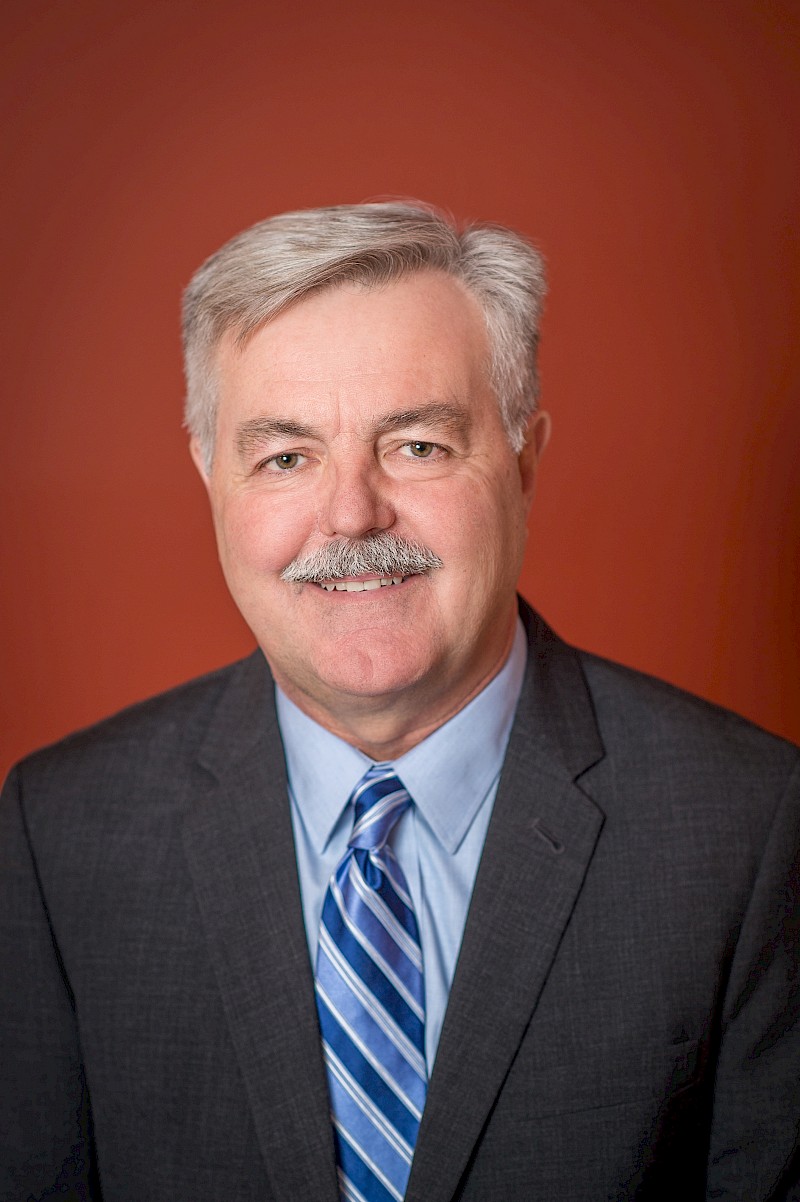 Raymond Hackling
Administrator
Dear Residents and Families:
As the Administrator, I would like to welcome you to Silver Springs Care Center. At our home, our philosophy is caring for the whole person and is reflected in the attitude and performance of every member of our team. 
Silver Springs Care Center is honored to have earned a 2018 Silver Quality Award from the American Health Care Association and to count among our employees the Certified Dementia Practitioner of the Year for 2018.
We strive to exceed your expectations and understand that to do so, we must closely partner and participate with you in your plan of care. Communication along the way will be extremely important. This will include a team meeting soon after your admission to review goals and concerns, interdisciplinary "Care Conferences", discharge planning meetings and consistent communications between you, your family and your caregivers.
We are exceptionally proud of our specialized programs here at Silver Springs. Our Memory Care program is delivered in a safe, secured environment where residents are cared for by highly trained professionals under the direction of a full time Memory Care Program Director. Continue Reading

Specialty Services

iCare Heartbeat
All the latest news, discussion, and updates from the iCare & Touchpoints Rehab team.
Sarah Howroyd, Manchester native, licensed social worker, and honored change agent, was recently chosen to receive the 2020 GMCC Community Achievement Award. Each year the Community Achievement Award is given to a special individual as gratitude for all they do to help make Manchester a better place to live, work, and do business. This award, in its 25th year, is presented to an individual who exemplifies the true meaning of community; one who volunteers, who leads, who gives freely of themselve…

The East Windsor Office of Massachusetts based NRX Logistics kindly and generously sent an ice cream truck to Fresh River Healthcare on Thursday. NRX's Facility Manager, John Navin, shared that the company wanted to thank front line workers and share some fun.  Administrator Jim Christofori and team were spotted ordering and enjoying cold treats. Thanks so much John Navin and the NRX team for thinking of Fresh River Healthcare and for your generosity! 

George Floyd was created in the image of God yet he was deprived of his unalienable rights, his life and his future. We condemn this senseless killing and pray that the Lord uses this tragedy and the others that have unfolded in recent weeks as a seminal event towards change.  iCare supports the fight against racism in all its forms. As a company that wholeheartedly embraces diversity and celebrates its communities of color, we reject injustice, inequality, discrimination, violence and hate.  …

Sarah and Stephanie Cota of Abby's Helping Hand, presented 100 gift bags each to Touchpoints at Chestnut and Fresh River Healthcare leadership. The gifts were for the care center staff to express gratitude and support for all they do to provide care for their residents, especially in these challenging times. According to their website, the mission of Abby's Helping Hand is to improve the quality of life for those afflicted with mitochondrial and other chronic diseases through support, educat…

Connecticut nursing home employees are 'family…where family can't be.' How do we know there will be a 'Better Day"? Because these amazing caregivers are laser-focused on compassionate care and recovery. They are making it happen now. There will be a Better Day.

Taking a moment to solemnly remember, celebrate and eternally thank those that gave their life in the service of the greater good, in the service of their country, and in the service of all of us. On behalf of a grateful nation. 
"(Five Star Review) My agency coordinates private duty staffing for a resident at Silver Springs. Julie and Emily are easy to work with and always give feedback that enables our agency to staff appropriately. Facility staff and nurses always keep us informed on concerns or improvements that could be made to provide the best possible care for our mutual client. When visiting the facility, I always receive a warm welcome. Facility is clean and staff is always willing to answer questions."
~ Tina Carbone via Google Reviews (November 2019)
"I'm glad he's there getting help. I'm likely to recommend them. I would tell them that when I was there, it was very clean, the people seemed to be very friendly, and they were concerned about his safety and welfare. He ate everything when I was there. He has a poor appetite when he is home."
~ Patient TP (September 2019)
"Silver Springs Care Center is dedicated to taking great care of each individual resident. All of the staff: recreation, social work, nursing, dietary, administration, and housekeeping, work tirelessly to promote the health and well being of their residents. They work to enhance the quality of life of their patients. The nursing staff has strong clinical skills and does a great job of recognizing subtle health changes early to facilitate efficient care delivery and treatment by the providers. Their care is compassionate and unparalleled."
~ Lindsay Preo (August 2019)
"I appreciated everything. They were polite. The nurses were professional. It was way better than I thought it would be. All of them were great. They worked as a team. I was happy with the way I was treated. My experience was great. I've stayed in another facility, and it was no where near as good. I would recommend it to anyone. I would say that it's the best facility that I've seen. I've been to one other one, and I would recommend this one. It was great. They did great with the meetings, they had games, and they brought us outside."
~ Patient SE (May 2019)
"They did a great job. I know Silver Springs and their reputation of helping people get back to where they were. I knew that Silver Springs could actually help stabilize her and discharge her at the right time. They helped her get her own apartment. They hooked her up with follow-up psychiatric services, which she attends. She is now able to care for herself. I liked Sharon, who was on from 3:00 to 11:00. She was the best for her. There was also Faith on the same shift. The first floor nurse who retired was excellent. Everybody that took care of her did a great job. I recommend it all the time. I would tell them that it is the best place to put someone with mental health issues and substance abuse. As far as skilled nursing, I saw how well they took care of a gentleman who had broken every bone in his body. They were just really good. They were phenomenal. That place is like a golden sign for people with mental health issues."
~ Sister of Patient JV (February 2019)
"They were able to handle his medical condition. He was much better and able to come home. When he first went there, he couldn't walk, but after all the physical therapy that he got there, he was able to walk out of there. He was very comfortable there, and he enjoyed his stay. They were very kind and treated him with dignity. He had a nurse that was very, very good to him. I would tell them that they took very good care of my husband when he was there."
~ Spouse of Resident CK (December 2018)
"The facility was great. It was a very nice place. The employees are fantastic. I would tell them that it's an excellent facility. It has everything that one would need."
~ Patient AW (March 2018)
"The staff is wonderful. They do holiday things and make a big deal about their birthdays. They have activities for the residents, but he doesn't want to color anymore. However, they have bingo and a lady comes and sings. The girls are very good and caring. I get calls whenever something goes wrong. There are two aides that are very good and kind to my brother, April and Lisa. There is a maintenance man that comes in and is very concerned about the veterans; he is very nice. I would tell them that they have been very good to my brother. It is a good place for him to be, and he loves it there."
~ Sister of Patient DW (February 2018)
"[Patient] has worked with many therapists but none compare to the excellent services he received at Silver Springs. Thank you for heading a superb therapy department where [Patient] made so so much progress. You have an unbelievable team that works like a well tuned clock! Your hard work is so appreciated."
~ Significant Other for Patient KS (December 2017)
"The care you and staff gave me during my stay was outstanding. There were many pleasant nurses and aides. I appreciate that very much. I gave my all to cooperate and act respectfully to them. I respect you for working with me so I could come home to my wife and animals."
~ Patient TH (December 2017)
"The staff were wonderful to him. His care was wonderful. He had a couple of aides that he really liked that did well with him. Julie, the manager, was great. She communicates like no one I've ever seen before. We were talking daily about how he was doing, before I even got there. Every time I went up, oh my goodness, they were so wonderful and I was so very comfortable with Silver Springs."
~ Patient EW's Spouse (October 2017)
"The staff here has played an instrumental part in my recovery. The [iRecovery] facilitator has created a safe and comfortable place for those who suffer from addiction. To the nurses and aides that nursed my back to health I LOVE YOU GUYS! Thank you for always being there for me through good and bad. Silver Springs is an all around Care Center. Thank you ALL!"
~ Patient KS (September 2017)
"They participate in a VA program with designated VA beds. I would definitely recommend them. I'd say that all of my dad's needs are being met. They are keeping him comfortable and pain free. I'm pleased with them. He's doing much better than before he got there."
~ Son of Patient JW (July 2017)
"Having had experience with other rehab facilities, we have been astounded at not only the level of care that she is receiving but the compassion, dedication and empathy that the staff provide to our loved one…The aides and other staff, even the cleaning staff, have told us "we just love Jackie" and their behaviors show that they really do care about her. Frequently we'll find an aide sitting by her bedside, rubbing her hand or just talking to her about life. She's told us that the aides love to come in her room and spend time with her and its evident in what we have experienced firsthand."
~ Family of Jacqueline Dower (October 2016)
"I am writing this to compliment Silver Springs Care Center on the care I received there during my recent stay. I met nice people there. The nursing staff was particularly good. Tiesha and Flora were good nurses. They took good care of me and watched out for me. The aides, Doris and Ava, were also very good to me. I have no issues with the staff. They were there when you needed them. The Silver diner was nice, I would go there for lunch every day. I participated in the iRecovery program while I was at Silver Springs. We would meet in groups three times per week and once per week in an individual session. Two months after discharge, I continue my sobriety and have had no further medical issues."
~ John Perkins (October 2016)
"I originally was sent to Silver Springs Care Center because I was physically incapable of taking care of myself and currently was living alone. In the short time I spent there, they not only helped me physically, but mentally and emotionally as well. Without Julie, Tracie and Rachel and many of the wonderful staff members, I would never be able to leave having made such progress. I'm very grateful for their services and care."
~ Patient BK (May 2017)
"Hello, my name is Dolly Werner and I have been a resident of Silver Springs Care Center for about 6 years. The housekeeping and maintenance departments are constantly cleaning, repairing and keeping up the building. The nurses and C.N.A's are quick to respond to my bedside bell and are most pleasant and cheerful. The food is tasty and wholesome and delivered in a timely manner whether I eat in my room or in the dining room. Some of my favorite dishes are Eggplant Parmesan and Shepherd's Pie. Speaking of food, I am looking forward to our traditional Thanksgiving dinner. The staff is very friendly and I appreciate the friendships, compliments and professional services provided. Sue Schmidt has provided me with excellent services as my social worker and the Recreation department keeps this place buzzing with activities. I especially enjoy the coffee and snacks. May God Bless You in Your Fine Works!"
~ Dolly Werner
"I have been a resident of Silver Springs Care Center for 10 years. The staff is friendly and helpful and responds to my needs in a timely manner. I can always count on the Social Service and Recreation Departments to help with my shopping needs. The food is good and the dietary staff is most helpful and courteous. I am pleased to call Silver Springs my home."
~ Ray Ingram
"I have been working at Silver Springs Care Center for nine years and have worked with the company for 22 years as the facility Plant Manager. What I like the most is being able to keep the facility safe for our residents, staff and visitors. It is a great pleasure for me to be part of the team here at Silver."
~ Anson Gray
"John describes the iRecovery program as an opportunity "to be in a group of people much like yourself. " John says he remembered, "Lonely is bad and everyone needs friends." John now seeks out contact and enjoyment with his peers in sobriety as a vital part of maintaining his recovery."
~ From John's Story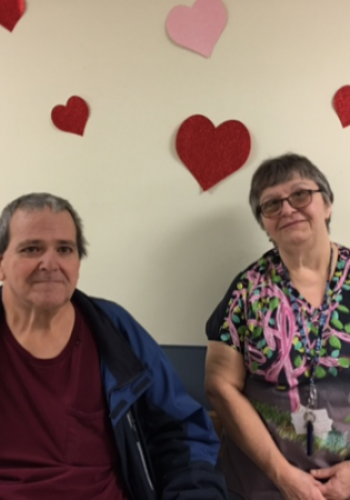 "My stay here was very good. I got along with all the CNA's and everybody that was here. You helped me 100% because from what my Nurse Rae said I was pretty bad and now my wounds are getting resolved and Evelyn said she may be able to resolve them before I leave. Recreation and Rehab were good to me while I was here."
~ Gus (February 2017)
"I appreciated everything. They are wonderful people there. The staff was awesome. I had no problems with any of them. I liked all of the nurses and aides that looked out for me. It's a 10! I would let them know how good they are."
~ Patient AC (May 2017)
"I have lived at many other care facilities and Silver Springs is by far the best facility I have ever been in. I cannot thank my sister Sandra enough for picking this facility out of all the facilities in Meriden. She always has my best interest at heart and I can't thank her enough for selecting Silver Springs. The people are friendly and they have the greatest C.N.A.'s and nurses. The Dietary department is wonderful, serving delicious and nutritious meals daily. I have taken up drawing again after 10 years and the Recreation department supplies me with all the materials I need. We get to order take out food each week including, Chinese, Pizza and Duncan Donuts. We also go on out trips to McDonalds, the park and seasonal outings as well. A variety of games are offered, including Bingo, Pokeno and Cardo. Tickets are won at the games and then can be used at the resident store, which offers a variety of snacks as well as personal items. I enjoy Silver Springs immensely and I love it here. If I ever leave, it will be for a darn good reason."
~ Laura Carter