Silver Springs Care Center's Behavioral Program is a well developed, thoughtful, professional and proven approach to caring for residents with behavioral health needs. The program consists of teaching, coaching and improving the lives of the residents through education, patience and guidance.
Safety and security are carefully considered and assured while respecting the dignity and rights of our residents.
Silver Springs Behavioral Health Program consists of the following core elements:
Full-time, masters-prepared Behavioral Program Director
Psychiatrist consultant available weekly
Psychologist consultant available weekly
Anger management
Relapse prevention
Self-Help support groups
Understanding boundaries
Understanding mental illness
Mindfulness exercises
Activities of Daily Living
Commitment to the principles of a Stigma-Free community.  
Our Commitment to Stigma-Free Care and a Stigma-Free Environment
According to the National Alliance on Mental Illness (NAMI) website, Stigma is when someone, or even you yourself, views a person in a negative way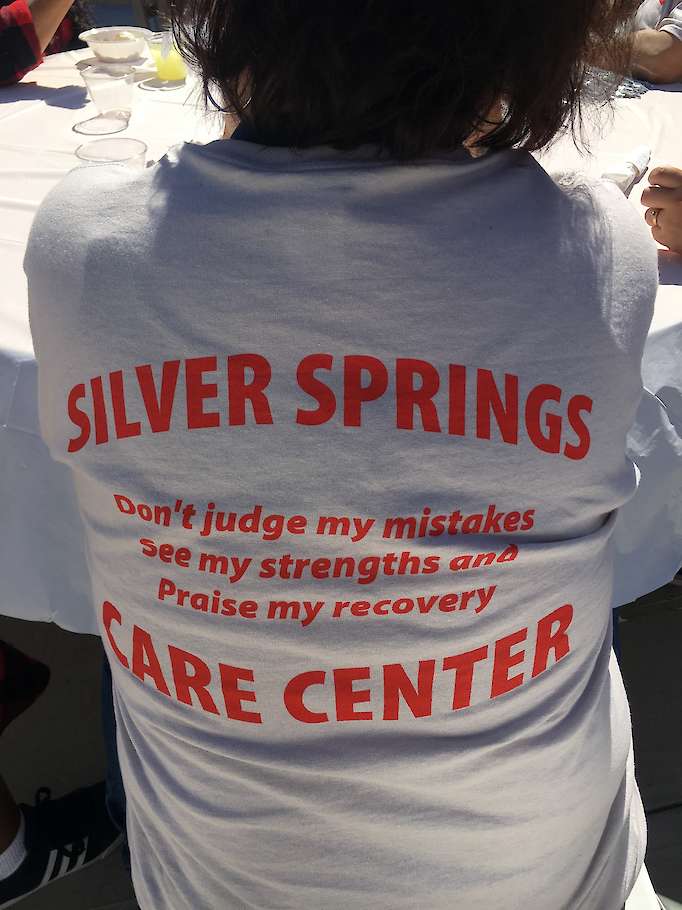 just because they have a mental health condition. Some people describe stigma as a feeling of shame or judgement from someone else. Stigma can even come from an internal place, confusing feeling bad with being bad.
Stigma harms the 1 in 5 Americans affected by mental health conditions. It shames them into silence and prevents them from seeking help. The StigmaFree campaign is the effort to end stigma and create hope for those affected by mental illness.
Navigating life with a mental health condition can be tough, and the isolation, blame and secrecy that is often encouraged by stigma can create huge challenges to reaching out, getting needed support and living well. Learning how to avoid and address stigma are important for all of us.
Silver Springs Care Center and the iCare Health Network communities are committed a stigma-free environment and stigma free care for those with mental illness, and also those with substance use, dementia and other cognitive disorders.