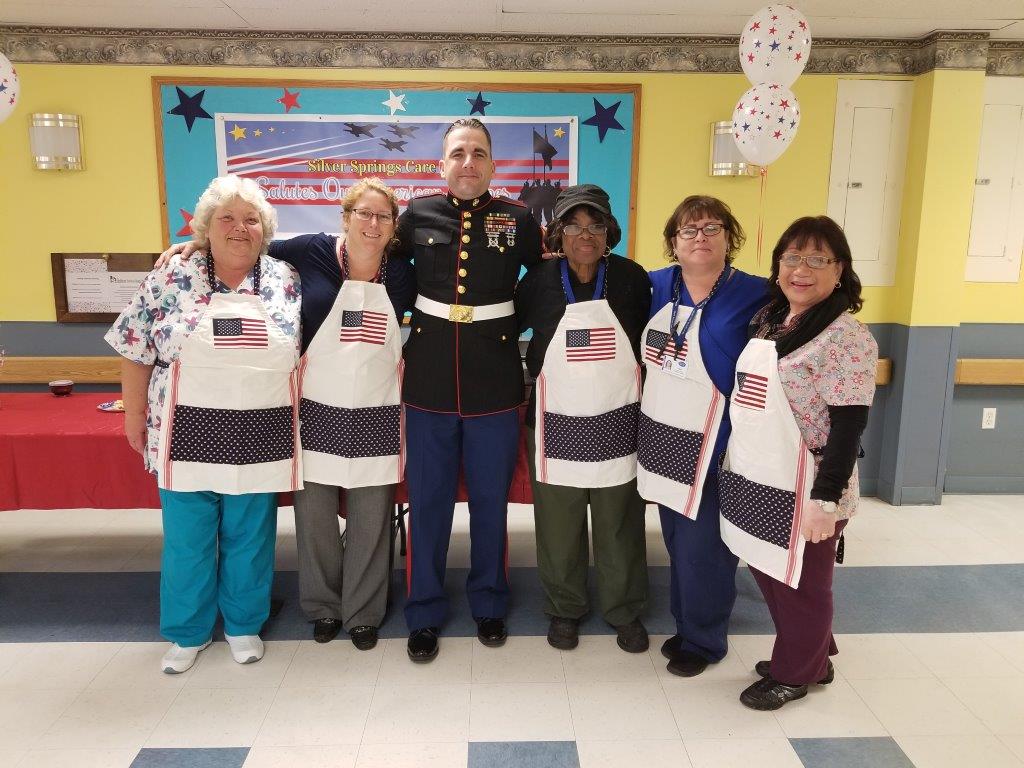 Contracted Provider of Long Term Care to our Nation's Veterans
Silver Springs Care Center's contract with the Veterans Administration allows us to serve our veterans, especially those utilizing service-connected benefits, for a short term rehabilitation or long term care stay including with behavioral health and substance use treatment programs.
Click here for Silver Springs' Veterans Program Brochure…
Call (860) 812-0788 to learn more about our Veteran's programs
We hold a weekly Veterans Group for residents who have served in the Armed Forces and the facility is working within the community to increase socialization and quality of life for our veterans. Case Managers from the Veteran's Administration in West Haven, CT visit and follow our residents to assist with appropriate services and day programming. 
Silver Springs also conducts monthly Veteran's meetings with our partners at VITAS. 
In addition, our programs collaborate and partner with veteran's organizations to provide our veteran residents with essential hospice, palliative and respite care, conversation and listening, games and recreation, connecting with other veterans including of the same conflicts and theaters, pinning ceremonies, replacing lost medals and above all, grateful recognition.
Ongoing Coordination and Assistance
Silver Springs assists with: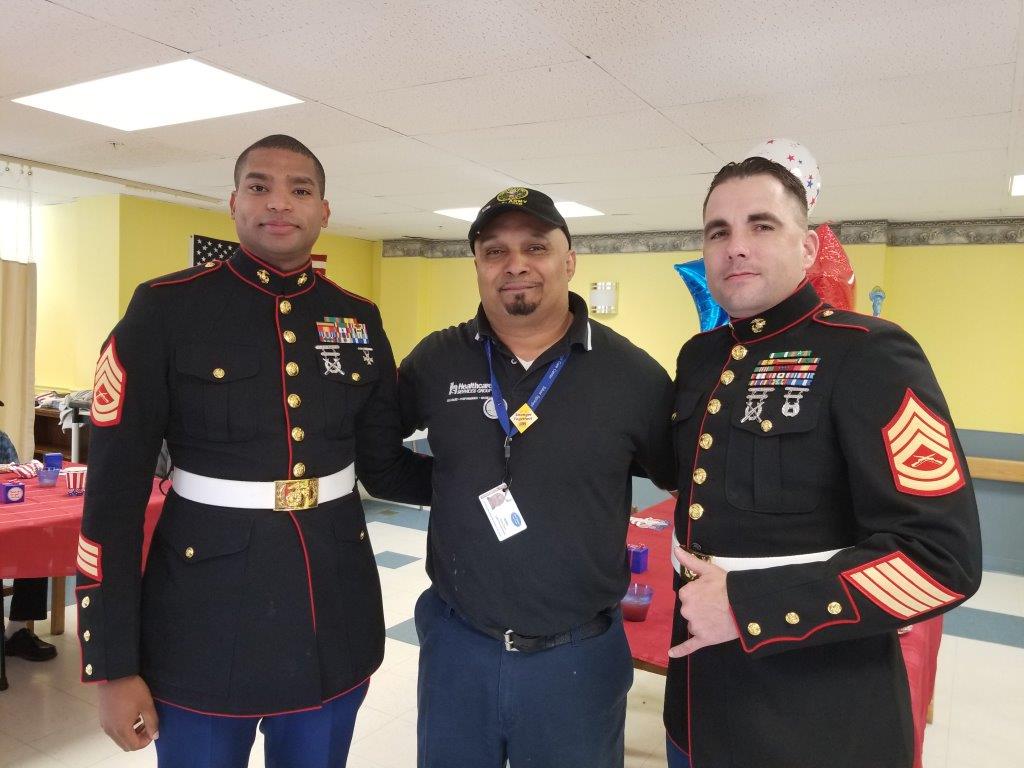 Specialized care and treatment for post traumatic stress as well as other clinical and supportive programming.
Attention to the unique psychological and spiritual needs.
Assistance with veteran benefits coordination and comprehension.  
Respect paid by staff in offering to use military rank and title if preferred.
A special effort to hold events that recognize the service and sacrifice that veterans have made for our country on military-based holidays, but truly every day.