Welcome to Silver Springs Care Center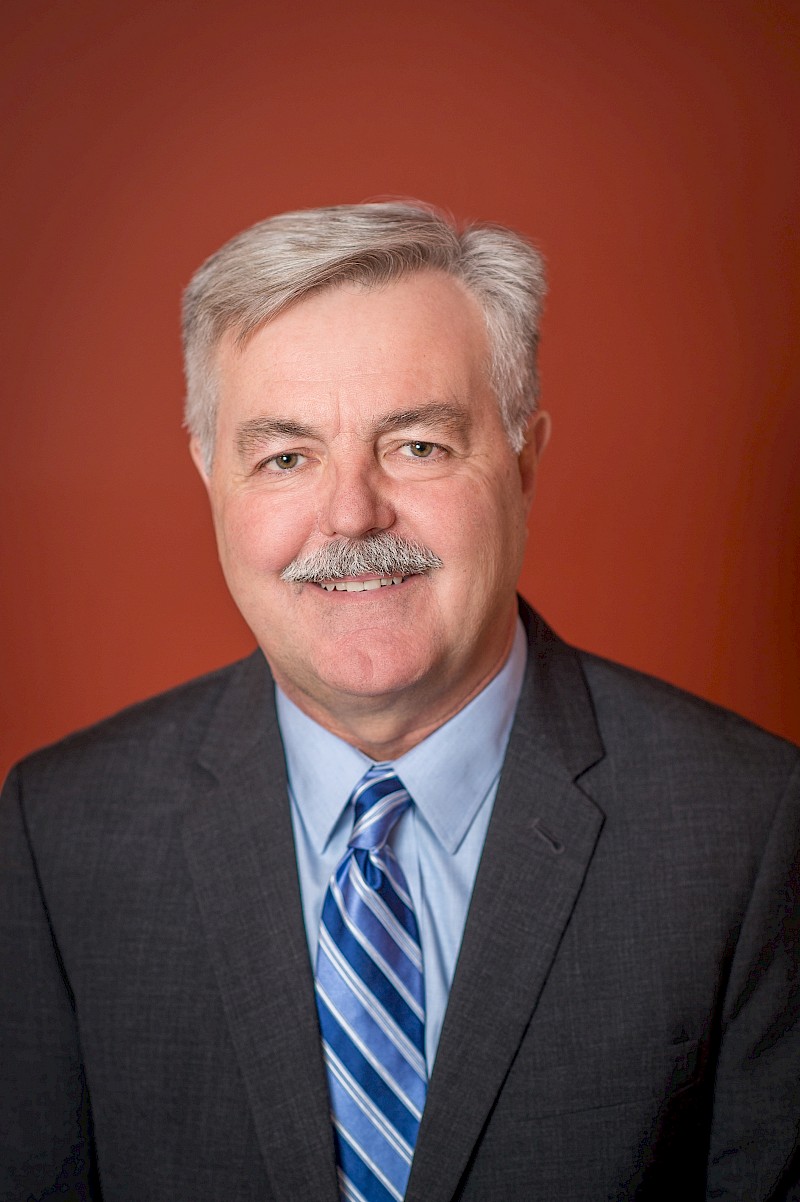 Raymond Hackling, LNHA
Administrator
As the Administrator, I would like to welcome you to Silver Springs Care Center. At our home, our philosophy is caring for the whole person and is reflected in the attitude and performance of every member of our team. 
We strive to exceed your expectations and understand that to do so, we must closely partner and participate with you in your plan of care. Communication along the way will be extremely important. This will include a team meeting soon after your admission to review goals and concerns, interdisciplinary "Care Conferences", discharge planning meetings and consistent communications between you, your family and your caregivers.
Silver Springs Care Center is honored to have achieved the American Health Care Association's "Quality First Award".
We are exceptionally proud of our specialized programs here at Silver Springs. Our Memory Care program is delivered in a safe, secured environment where residents are cared for by highly trained professionals under the direction of a full time Memory Care Program Director. Our residents are treated with dignity and respect and are welcome to participate in a wide variety of therapeutic recreation activities designed to meet their individual physical, cognitive and emotional well being. Continue Reading

Specialty Services

Facility News
Congratulations to the 60 West staff on a receiving a Five Star rating from CMS, including Five Stars in Quality Measures, Staffing and Health Inspection. This is quite an achievement.

What a better way to spend the last Thursday of every month hosting a Wii Bowling Challenge with our friends from the Bloomfield Senior Center.  The residents at Touchpoints at Bloomfield have opened their home to this fine group of seniors in anticipation of showing the residents a grand old time. 

Patient George F. provided a testimonial on his stay at Touchpoints at Manchester after a total hip replacement. He received Touchpoints' signature Beyond the Joint program, including Prehab and Rehab with physical therapy and clearly experienced the benefits of the program, saying, "I just wish to say, my rehab stay at Touchpoints at Manchester exceeded my expectations!"

Touchpoints' Community Liaisons Heather Bale and Kim Wanegar-Nation presented "Rehabilitation and Return to Health" at the Elmwood Senior Center on New Britain Avenue in West Hartford.

Fresh River has found a talented Food Service Director in Janine Lancaster who is committed to bringing distinctive, enjoyable and high quality food to all of Fresh River's residents. Recently, the facility has started offering residents a different way to enjoy their meals.

The FLUBLOK Mobile Flu Vaccine Clinic bus will be visiting iCare facilities every weekend starting September 23rd to vaccinate participants, encourage wellness and promote the overall importance and health benefits of vaccination.
"The staff were wonderful to him. His care was wonderful. He had a couple of aides that he really liked that did well with him. Julie, the manager, was great. She communicates like no one I've ever seen before. We were talking daily about how he was doing, before I even got there. Every time I went up, oh my goodness, they were so wonderful and I was so very comfortable with Silver Springs."
~ Patient EW's Spouse (October 2017)
"The staff here has played an instrumental part in my recovery. The [iRecovery] facilitator has created a safe and comfortable place for those who suffer from addiction. To the nurses and aides that nursed my back to health I LOVE YOU GUYS! Thank you for always being there for me through good and bad. Silver Springs is an all around Care Center. Thank you ALL!"
~ Patient KS (September 2017)
"They participate in a VA program with designated VA beds. I would definitely recommend them. I'd say that all of my dad's needs are being met. They are keeping him comfortable and pain free. I'm pleased with them. He's doing much better than before he got there."
~ Son of Patient JW (July 2017)
"Having had experience with other rehab facilities, we have been astounded at not only the level of care that she is receiving but the compassion, dedication and empathy that the staff provide to our loved one…The aides and other staff, even the cleaning staff, have told us "we just love Jackie" and their behaviors show that they really do care about her. Frequently we'll find an aide sitting by her bedside, rubbing her hand or just talking to her about life. She's told us that the aides love to come in her room and spend time with her and its evident in what we have experienced firsthand."
~ Family of Jacqueline Dower (October 2016)
"I am writing this to compliment Silver Springs Care Center on the care I received there during my recent stay. I met nice people there. The nursing staff was particularly good. Tiesha and Flora were good nurses. They took good care of me and watched out for me. The aides, Doris and Ava, were also very good to me. I have no issues with the staff. They were there when you needed them. The Silver diner was nice, I would go there for lunch every day. I participated in the iRecovery program while I was at Silver Springs. We would meet in groups three times per week and once per week in an individual session. Two months after discharge, I continue my sobriety and have had no further medical issues."
~ John Perkins (October 2016)
"I originally was sent to Silver Springs Care Center because I was physically incapable of taking care of myself and currently was living alone. In the short time I spent there, they not only helped me physically, but mentally and emotionally as well. Without Julie, Tracie and Rachel and many of the wonderful staff members, I would never be able to leave having made such progress. I'm very grateful for their services and care."
~ Patient BK (May 2017)
"Hello, my name is Dolly Werner and I have been a resident of Silver Springs Care Center for about 6 years. The housekeeping and maintenance departments are constantly cleaning, repairing and keeping up the building. The nurses and C.N.A's are quick to respond to my bedside bell and are most pleasant and cheerful. The food is tasty and wholesome and delivered in a timely manner whether I eat in my room or in the dining room. Some of my favorite dishes are Eggplant Parmesan and Shepherd's Pie. Speaking of food, I am looking forward to our traditional Thanksgiving dinner. The staff is very friendly and I appreciate the friendships, compliments and professional services provided. Sue Schmidt has provided me with excellent services as my social worker and the Recreation department keeps this place buzzing with activities. I especially enjoy the coffee and snacks. May God Bless You in Your Fine Works!"
~ Dolly Werner
"I have been a resident of Silver Springs Care Center for 10 years. The staff is friendly and helpful and responds to my needs in a timely manner. I can always count on the Social Service and Recreation Departments to help with my shopping needs. The food is good and the dietary staff is most helpful and courteous. I am pleased to call Silver Springs my home."
~ Ray Ingram
"I have been working at Silver Springs Care Center for nine years and have worked with the company for 22 years as the facility Plant Manager. What I like the most is being able to keep the facility safe for our residents, staff and visitors. It is a great pleasure for me to be part of the team here at Silver."
~ Anson Gray
"John describes the iRecovery program as an opportunity "to be in a group of people much like yourself. " John says he remembered, "Lonely is bad and everyone needs friends." John now seeks out contact and enjoyment with his peers in sobriety as a vital part of maintaining his recovery."
~ From John's Story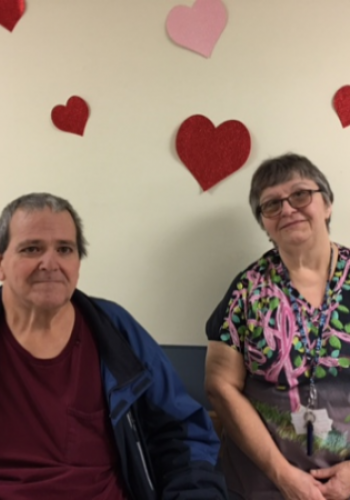 "My stay here was very good. I got along with all the CNA's and everybody that was here. You helped me 100% because from what my Nurse Rae said I was pretty bad and now my wounds are getting resolved and Evelyn said she may be able to resolve them before I leave. Recreation and Rehab were good to me while I was here."
~ Gus (February 2017)
"I appreciated everything. They are wonderful people there. The staff was awesome. I had no problems with any of them. I liked all of the nurses and aides that looked out for me. It's a 10! I would let them know how good they are."
~ Patient AC (May 2017)
"It is a pleasure to work for Silver Springs Care Center as the Director of Nursing Services. I am fortunate to be working with a dedicated team of individuals who work together to focus on our residents' success and highest quality of life. I invite you to join our team."
~ Judie Ahmed
"I have lived at many other care facilities and Silver Springs is by far the best facility I have ever been in. I cannot thank my sister Sandra enough for picking this facility out of all the facilities in Meriden. She always has my best interest at heart and I can't thank her enough for selecting Silver Springs. The people are friendly and they have the greatest C.N.A.'s and nurses. The Dietary department is wonderful, serving delicious and nutritious meals daily. I have taken up drawing again after 10 years and the Recreation department supplies me with all the materials I need. We get to order take out food each week including, Chinese, Pizza and Duncan Donuts. We also go on out trips to McDonalds, the park and seasonal outings as well. A variety of games are offered, including Bingo, Pokeno and Cardo. Tickets are won at the games and then can be used at the resident store, which offers a variety of snacks as well as personal items. I enjoy Silver Springs immensely and I love it here. If I ever leave, it will be for a darn good reason."
~ Laura Carter